Monday, April 23, 2012
My soaps made the Front Page of Etsy!
Posted by

Sarah Ranes
at 7:00 AM
30 comments

Monday, April 2, 2012
I have reached a fabulous milestone in my Etsy Shop, 3000 Sales!!!!! So I decided to have a SALE to celebrate. All regular soaps will be 20% OFF starting today and the Sale will end Wednesday April 4th at 11pm. Don't miss out on this great SALE!


Posted by

Sarah Ranes
at 11:07 AM
8 comments

Sunday, March 25, 2012
I am having a Giveaway on my Facebook page. All you have to do to enter is like my Facebook page. The winner will receive 2 of my newest soaps,
Sea Salt Spa Bar
. This is a really fantastic soap. It is made with an abundant amount of sea salt, which is full of healing minerals and Cambrian Blue Clay, which is know for it's detoxifying qualities.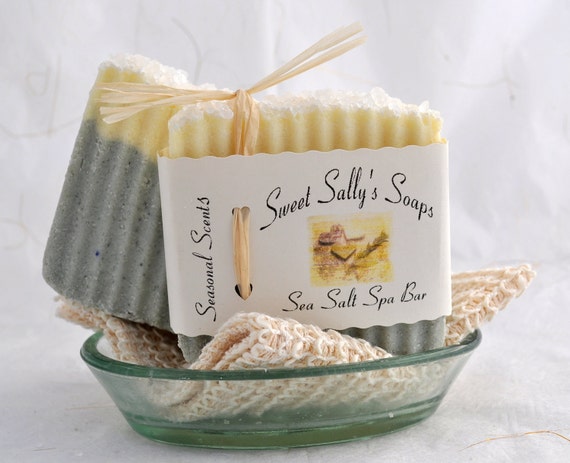 Just follow this link to my Facebook page.
https://www.facebook.com/sweetsallyssoaps/app_149194385149202
Click on the Enter Giveaway button and make sure to "Like" my
Facebook Page
. Also if you share the Giveaway with your friends you have a second chance to win. Giveaway ends on Apr 08 at 11:59 PM ED.
Posted by

Sarah Ranes
at 11:19 AM
2 comments